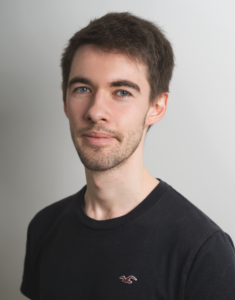 About me
Nicolas Ruffini
PhD-student
ruffini@uni-mainz.de
Current project
1 ) Unravel Resilience - Using Multi-Omics Integration to explore the Molecular Background of Stress Resilience 
Resilience is the ability to cope with stress or to quickly recover to pre-crisis state after being exposed to extreme stress. As the human mental status is highly diverse, there are presumably many different molecular mechanisms underlying resilience. The main goal of this project is the identification of common molecular patterns between resilient individuals by analyzing and integrating various omics levels, e.g. transcriptomics, proteomics, methylomics and metagenomics. By subsequently selecting important features within the large amount of data, we aim to give a less complex view on the dynamic process of resilience. This work is funded by the Leibniz Institute for Resilience Research (LIR) and in collaboration with the Frauenhofer ITWM. The majority of the underlying data sets originate from the MARP and LORA studies from the LIR.
Collaborations: LIR, Frauenhofer ITWM 
2) Optimization of the Calcium Imaging Analysis Pipeline 
Calcium Imaging Analysis enables researchers to track the activity of hundreds and thousands of neurons within the brains of living animals. However, analyzing this huge amount of data raises some difficulties. Together with the group of Prof. Dr. Albrecht Stroh and in collaboration with the Fraunhofer ITWM, we are following the goal of improving and accelerating the analysis of calcium imaging data, starting with the automatic marking of neurons in the generated image files using deep learning. By optimizing and simplifying the application through user-friendly interfaces of the entire analysis pipeline, the effort and time required for Calcium Imaging Analyses can be drastically reduced and will also be less dependent on personal decisions.
Collaborations:  LIR, Prof. Dr. Albrecht Stroh, Fraunhofer ITWM 
3) Are you resilient? – Long term behavior monitoring of mice using IntelliCages
The differentiation between susceptible and resilient individuals in mouse models is neither trivial nor indisputably defined. Long term surveillance of mice is can give more insights in mice behavior and can consequently help classifying individuals as resilient or susceptible ones. The IntelliCage is a system for long term surveillance of mice. It comes with a software for data analysis, but some aspects of analysis are not covered by this software. In order to supplement the analysis with further steps like clustering and computing the learning rate, I develop a graphical user interface with these additional compounds of data analysis.
Other Projects:
1) Support Tamer Butto with the miRNA analysis of mice fecals with the aim of finding differentially expressed miRNAs and processes they regulate between the stressed and control mice. We also try to find out whether these miRNAs found in fecals might somehow interact with the microbiome of the mice.
2) Collaboration with Monika Chongtham on behavioral experiments with mice with the aim of finding factors that can predict if one mouse will act resilient or susceptible after being stressed. In order to do this we also need a better way of classify the mice into resilient and susceptible than the current system (using the SI-score) so we try to combine subjective human perception of the mice behavior with video-tracking. The aim is to extract objective parameters from the trajectory of the mice to create parameters like counting shy away in order to represent the mouse's behavior with better parameters than just a quotient of two time periods (current system).
3) In my Masterseminar in collaboration with Senckenberg Institute Frankfurt I'm writing a tool that can score the capability of a possibility mutation of being a real De-Novo Mutation. In order to do this it's necessary to read out different parameters out of the bam files and compare them to the reference genome.
Publications