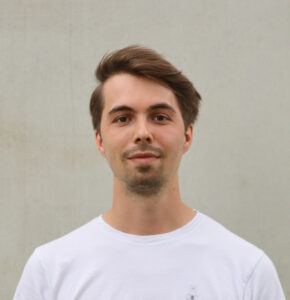 About me
Stephan Weißbach
PhD-student
s.weissbach@uni-mainz.de
room: 03.116, Biozentrum 1, Hanns-Dieter-Hüsch-Weg 15, 55128 Mainz
Current project
Computational performance of autistic-like α2δ3 subunit-mediated impact. Relativity of information principle.
Identifying Invertebrates as Biomarkers for Soil Quality using Machine Learning Approaches
In cooperation with Stanislav Sys, we are developing an automated pipeline for detecting and classifying different invertebrates. We want to use this information further to determine the soil quality.
Publications
2022

). 

CollembolAI, a macrophotography and computer vision workflow to digitize and characterize samples of soil invertebrate communities preserved in fluid

. Methods in Ecology and Evolution, 

00

, 

1

– 

14

. https://doi.org/10.1111/2041-210X.14001
,  ,  ,  , &   (
Heck, J., Palmeira Do Amaral, A. C., Weißbach, S., El Khallouqi, A., Bikbaev, A., & Heine, M. (2021). More than a pore: How voltage-gated calcium channels act on different levels of neuronal communication regulation. Channels, 15(1), 322–338. https://doi.org/10.1080/19336950.2021.1900024
Stephan Weißbach, Stanislav Sys, Charlotte Hewel, Hristo Todorov, Susann Schweiger, Jennifer Winter, Markus Pfenninger, Ali Torkamani, Doug Evans, Joachim Burger Karin Everschor-Sitte, Helen May-Simera and Susanne Gerber. Reliability of genomic variants across different next-generation sequencing platforms and bioinformatic processing pipelines.  BMC Genomics 22, 62 (2021). https://doi.org/10.1186/s12864-020-07362-8